Company Details & Features
Address:67 Beach Rd #01-01 Bulkhaul House, Singapore 189688
Phone:6777 1887
What we like
Fortune Credit's strategic Bugis Cube location and hands-on approach to customer service make it a great choice for first-time personal borrowers or businesses who want to be discreet when you encounter financial difficulties. It also allows business and personal borrowers to flexibly customize their monthly installments loans and tenors.
Special features:
Diverse loan portfolio on offer
Flexible approach to borrowing
Competitive interest rate on all loans
Attentive customer service as proven in customer reviews
Good to know:
Businesses must be earning at least $60k in order to apply
Personal borrowers must be earning at least $2,000 per month and be over 21 years old
Received up to 3 FREE loan quotes
From Top Licensed Moneylenders in Singapore
Submit your details and get up to 3 quotes from our best selected licensed money lenders listed
Fill up your details
Receive up to 3 loan quotes

Visit company
to receive loan
Apply for a loan now!
"*" indicates required fields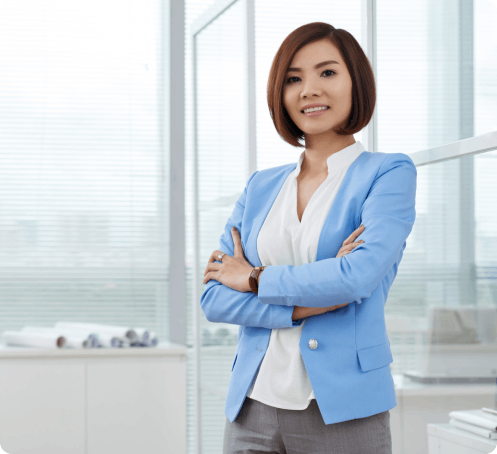 How Do We Pick
The Best Money Lender In Singapore?
There are plenty of money lending institutions on the market. How do you sort out the best among the rest? That's why Moneylender Review is here to find you a perfect lender without hassle. Here are the 3 simple and solid criteria when we are looking for a good loan deal and a trustworthy lender.
Licensed by the Registry of Moneylenders
This ensures that you are applying for a legal and accredited money lender in Singapore
Current Borrowers' Reviews
We curate genuine feedback and reviews from actual borrowers. This provides you with information to make an informed decision.
The Best Possible Package
Compare interest rates and flexible payment plans so you can get the type of loan that meets your needs. One that is tailored to your capacity to repay. We also make sure that you get an ideal time period to avoid delayed payments.
How Can Moneylender Review Help You?
Moneylenderreview.com curates all the relevant information to help you get the best package. They act as a non-biased directory to help borrowers find the most reliable moneylenders.
Here's how Moneylender Review can help borrowers find the most reliable moneylenders
Unbiased review and list of special features of each money lender institution
Current borrowers' reviews and ratings of credible and licensed moneylenders
Information to guide you in your search for low-interest rate personal loans**