Best Licensed MoneyLender in 2023
Best for flexible payment plans
Best fast loan application in Singapore
Highly rated for efficient customer service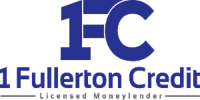 Best for new borrowers – amazing perks
Best fully customizable loans
Best hands-on approach to customer service
Personal Loan With Money Lender
Getting a loan from a licensed moneylender in Singapore can be a strategic and advantageous choice. Whether it's a personal loan, business loan, or payday loan, a licensed moneylender can offer flexible repayment plans that will suit your needs.
Let's take a look at the advantages of taking a personal loan from a legal moneylender in Singapore.
Regulated by the Ministry of Law Singapore
All licensed moneylenders in Singapore are regulated by the Ministry of Law. You can check out their updated list of legal moneylenders in Singapore before taking a loan. Doing so will help save you from unnecessary complications and hardships later.
Regulated Interest Rates
Licensed moneylenders in Singapore are allowed to charge a maximum of 4% interest rate per month. This cap applies regardless of your annual income and whether the loan is secured or unsecured.
Aside from that, legal moneylenders can only charge up to a 4% late interest rate. Knowing the maximum interest rate they can charge will help you determine whether you can manage to pay back the loan.
Fixed Fees
Aside from interest rates and late interest rates, licensed moneylenders are only allowed to charge the following fees:
A late payment fee not exceeding S$60 for each month the loan is repaid late.
An administrative fee not exceeding 10% of the principal loan amount when the loan is granted
Legal costs ordered by the court for a successful claim by the moneylender for the recovery of the loan.
Further, the total charges, including interest, late interest, administrative and late fee, must not exceed the total principal loan amount.
The regulated fees will help prevent borrowers from slipping further into debt. Knowing the fees and charges involved will help you make an informed choice and find the best deals from legal moneylenders.
Fast Approval
One of the key advantages of taking out a loan from a licensed moneylender in Singapore is that they often approve the loan within 24 hours.
Legal moneylenders have a less stringent application process than banks. That said, you can get quick cash during a medical emergency and so on.
Steps of Applying for Personal Loan
Call or apply online. Reach out to the licensed moneylender of your choice to set an appointment at your convenience.
Visit the licensed moneylender's office. Come in for an appointment and a loan officer will create a customized personal loan plan that fits your needs and repayment ability.

Finalize the loan plan. Make sure to check the terms and conditions stated in the loan contract before signing. Once the contract is signed, you will receive your cash loan.
How Can MoneyLender Review Help You? Why Us?
Choosing the right financial service for your needs can be overwhelming. This is especially true when there are plenty of amazing banks and competitive moneylenders to choose from. That said, Moneylender Review aims to make your loan application process easy.
We are dedicated to offering reliable customer reviews and feedback on the top legal moneylenders in Singapore. We provide an unbiased, updated moneylender directory with the lowest interest loans as well as genuine feedback and reviews from the actual borrowers.
Use Moneylender Review to compare deals from the top licensed moneylenders. With Moneylender Review, you can:
Compare and contrast the market's top loan plans
Enjoy easier loan application
Get your loan approved fast
Find out what real borrowers think
Get a tailor-made loan plan to suit your needs
Rest assured that all money lending service providers on our list meet the terms and regulations laid down by the Moneylenders Rules.
Our goal is to point you to the right source in the shortest amount of time and with the least effort. In doing so, you can get the best loan deals with the top licensed moneylender.
Equipped with the right information for comparing rates and repayment periods, you can quickly have access to the funds you need.